May is National Bike Month, where each year the focus is to get more people out on bikes as a mode of transportation. This is good for everyone's health, the environment, and a way to make more out of your trip to school or work. There are a couple of special days during the month to really encourage leaving your car in the garage and biking or walking to your destinations. The first is Bike To School Day. Solana Vista and Skyline have chosen May 15 as their official Bike / Walk To School Day and have registered the event at bikewalktoschool.org. Students are encouraged to go to school car-free that day. The second event on Friday, May 17 is San Diego's Bike To Work Day. There will be several pit stops throughout the county, where commuting cyclists can stop for refreshment, nourishment, and other goodies. Revolution Bike Shop on Hwy 101 will be hosting the local Solana Beach pit stop. Other pit stops for that day are located on this Bike To Work Day Pit Stop map. Enjoy commuting to work and remember: "Every day is a bike to work day."
Solana Beach's Highway 101 renovation project will conclude with new symbols on the roadway, called sharrows, to improve safety for both cyclists and motorists sharing the west-most southbound lane through Solana Beach.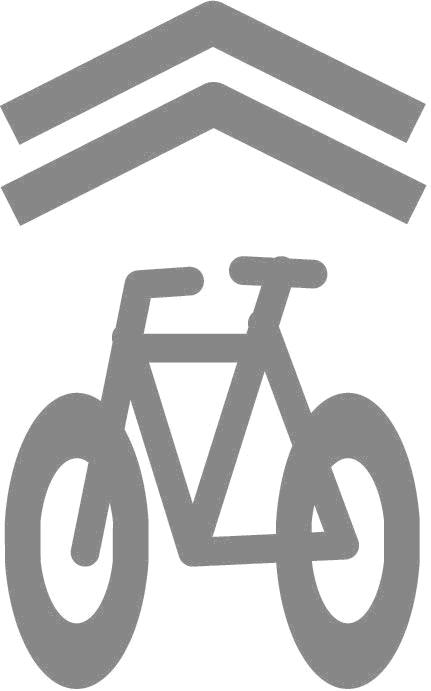 This will provide continuity with the sharrows which have been placed on Hwy 101 in Encinitas and Leucadia by the City of Encinitas. The sharrows do not indicate a bike lane, but rather are a guide to tell cyclists that this is the safest position for riding, according to California law. It also tells motorists to not be surprised when a cyclist takes that position and to use the lane to the left if they choose to pass the cyclist(s) ahead following the sharrows. It is therefore a two-sided educational tool, for both cyclists and motorists, to clarify the California law which has always been in place for a sub-standard width lane, such as the west-most southbound lane, due to the parking on that side of the street. For more information on the sharrows in Solana Beach, visit this page. For a discussion of sharrows and bike lanes provided by the San Diego County Bicycle Coalition, see this excellent flyer.
To complement the sharrows, which will be placed on the pavement, roughly in the middle of the l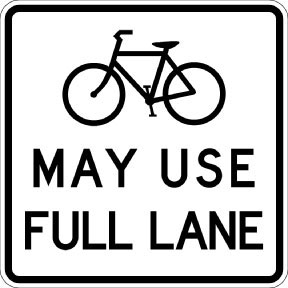 ane, there will be a few signs which read "Bicycles May Use Full Lane." Both of these indicators are somewhat new and have been appearing all over California and San Diego, since they were officially approved in 2005 (sharrows) and 2009 ("may use full lane"). Although the goal is to improve transportation safety, a side benefit is to make traveling by bike and car more enjoyable because everyone will know where cyclists should be riding.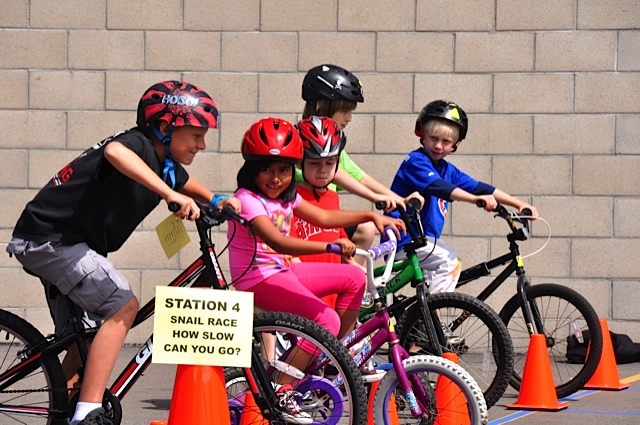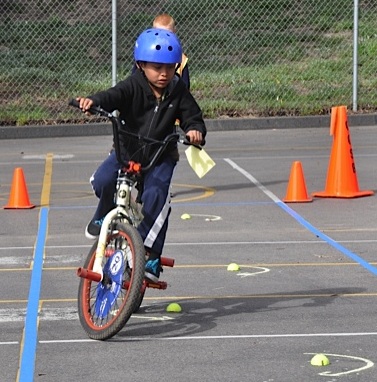 The BikeWalkSolana Bicycle Safety Rodeo was attended by 35 young cyclists on Saturday, March 16. Half a dozen members of BikeWalkSolana were on hand to direct the event, and three experienced Bike Rodeo veterans from the Oceanside Bike and Pedestrian Committee volunteered their time to ensure the event was a success. The Del Sol Lions provided 13 volunteers as well as the funds to run the event. Revolution Bike Shop provided a mechanic for ensuring the kids' bikes were in working order for the rodeo. GoodOnYa gave energy bars for snacks at the wrap-up station. The kids learned some basic riding skills, were coached in how to ride in traffic by staying alert for cars - not only in front of them, but behind, to the left, and to the right. They also got advice and practice starting, stopping, looking for cars, signaling, turning, steering through a slalom course. Finally, they got to show off and improve their balancing skills in the snail race - last to the finish line is a winner. The weather was perfect, the course stayed populated with kids and everyone - kids, volunteers, parents - had a fun and educational experience. View more photos in our Photo Gallery at bikewalksolana.org > Photos. The rodeo was also summarized in this Solana Beach Sun article.
BikeWalkSolana is partnering with the Del Sol Lions and Revolution Bike Shop to host a Bike Rodeo on March 16, 10-12 am at Skyline School. The Solana Beach Bike Safety Rodeo is designed to teach elementary school students and their parents the importance of a fun and safe bike-riding experience through a series of interactive stations. The event will include important bike riding lessons like proper helmet fitting, how to perform a bike safety inspection, the rules of the road, and safe routes to school. Students need to bring their bike to the event and the Rodeo will include a skills assessment course with on-site instruction.
Thanks to the Del Sol Lions who have provided funding and volunteers for the rodeo, and to Revolution Bike Shop who will have a mechanic on hand as the children check-in to ensure tires are correctly inflated, and the bikes are adjusted and in good working order. More on the Bike Safety Rodeo was published in this Del Mar Times / Solana Beach Sun article.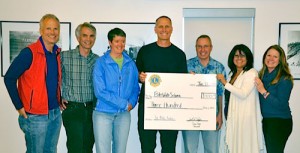 The Solana Beach Bicycle and Pedestrian Advisory Committee serves as the voice of the citizens of Solana Beach to assist the city in:
Developing guidelines and policy for cyclists, pedestrians, and travelers.
Fostering growth of cycling and walking within Solana Beach.
Providing a resource center for educating the public.
One of the goals of this advisory committee is to establish Solana Beach as a Bicycle Friendly Community as designated by the League of American Bicyclists (LAB). There are several requirements which need to be met for this designation, one of which is to have a bicycle advisory committee, comprised of interested citizens in the community. Key to the designation are the 5 E's: Engineering, Education, Encouragement, Enforcement, Evaluation and Planning. This committee intends to work with the City Council and City Staff through all the steps which must be taken so that Solana Beach may officially be designated Bicycle Friendly.