Bike Safety Rodeo Sunday Nov 16 at La Colonia
BikeWalkSolana, in partnership with the City of Solana Beach, the Del Sol Lions Club and Revolution Bikes, will host its fall Kids Bike Safety Rodeo at La Colonia Park. John Gadbois of Revolution Bikes will inspect bikes for safe operation, helmet fit will be checked, and the kids will learn about safe bicycing around Solana Beach through a series of interactive stations on their bikes. The stations will emphasize proper riding, safety tips for riding on the roadway, and bicycle skills. FREE flashing taillights will be given to the first 60 participants. The format is free-flow, allowing kids to arrive any time between 2:00 and 3:30. After about a half hour on the course, the session ends with snacks and a craft table to decorate helmets and bikes. Each child is expected to bring a bike in good working order, along with a California-required helmet. Take care to check the air pressure and brakes prior to the event, in order to save time at the bike inspection station.
Bring the whole family and consider a trip without your car to the event! See flyer in English or Spanish.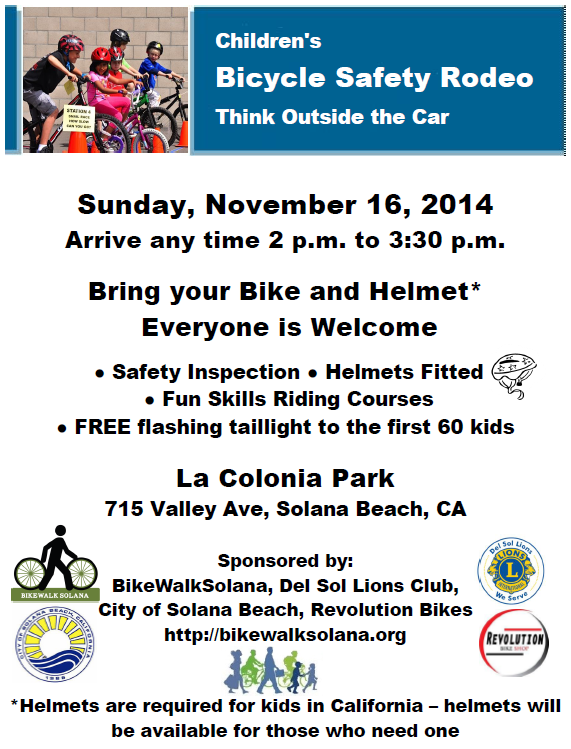 Solana Beach Joy Ride and Walk Sunday, September 28
Celebrate Biking and Walking improvements along the Solana Beacy 101 corridor with a Joy Ride, followed by a Joy Walk. Then enjoy Arts Alive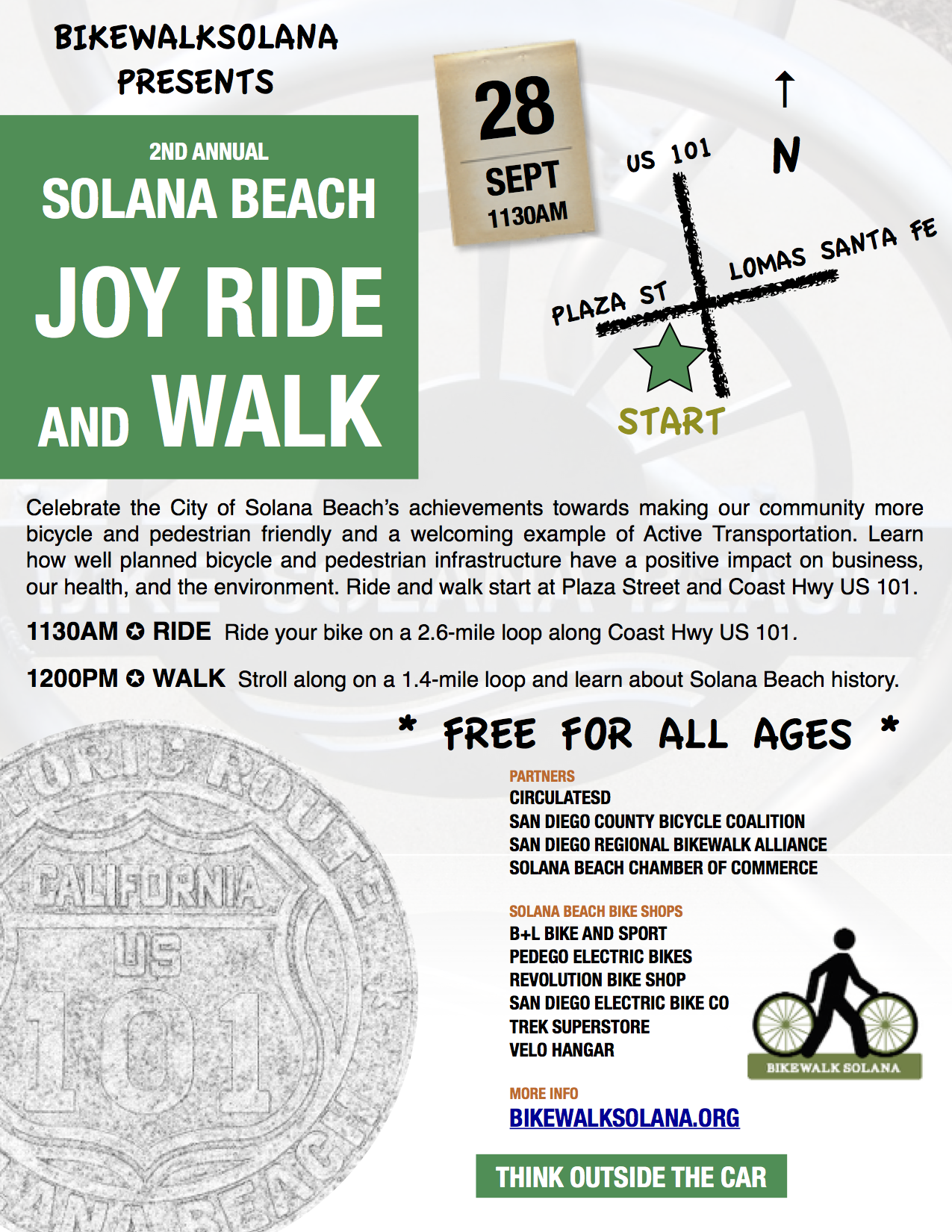 !
Solana Beach CATS Workshop #2 Thur Aug 28
Your attendance at this last workshop for the City's Comprehensive Active Transportation Strategy will enhance the future of active transportation (bicycling, walking, transit, car-free) within our community. Your voice must be heard if you want to help direct the transportation future of our wonderful city by the sea.