Comprehensive Active Transportation Strategy (CATS) Workshop February 20
The City of Solana Beach was recently awarded a SANDAG grant to prepare its first Comprehensive Active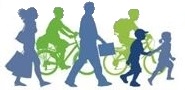 Transportation Strategy (CATS). The goal of this active transportation strategy is to provide people of all ages and gender the ability to travel freely by walking and bicycling to all destinations within Solana Beach and surrounding areas. The CATS will identify opportunities to improve both bicycle and pedestrian networks by increasing connectivity and enhancing safety for all users. When complete, the CATS will serve as the latest updates to the City's Bicycle and Pedestrian Master Plans.
The success of the CATS will, in part, depend on how well the outcomes reflect and address the concerns and suggestions raised by Solana Beach residents, business interests, and stakeholders. The first CATS Community Workshop is scheduled for Thursday, February 20th, 2014 at the La Colonia Community Center from 4:30pm to 6:30pm. Please see the CATS Workshop Flyer and CATS Project Fact Sheet for more information. Further information about the CATS program can also be found at http://sbcats.info.
The workshop is a great opportunity to learn more about the project and provide input as to where the City of Solana Beach can make bicycle and pedestrian related improvements. Please help BikeWalkSolana get the word out and forward this information to anyone that might be interested. We hope you can join the CATS Project Team, Solana Beach leaders, and BikeWalksolana at the Workshop - see you there!
Whether you can attend this first Workshop or not, please fill out either or both of the CATS bicycle and pedestrian surveys at 
http://sbcats.info/surveys
prior to Feb. 20. Your input will be heard. A second and final CATS Community Workshop will be announced in a couple of months.
BikeWalkSolana Awarded Community Grant
At the December 11 Solana Beach City Council Meeting, the City Council approved BikeWalkSolana's request for continuing our efforts to educate parents and their children on safe cycling through our Bike Safety Rodeos. Many thanks to the City Council for providing the funding, via its Community Grant Award Program, to support these events! We look forward to serving more members of our wonderful community in 2014.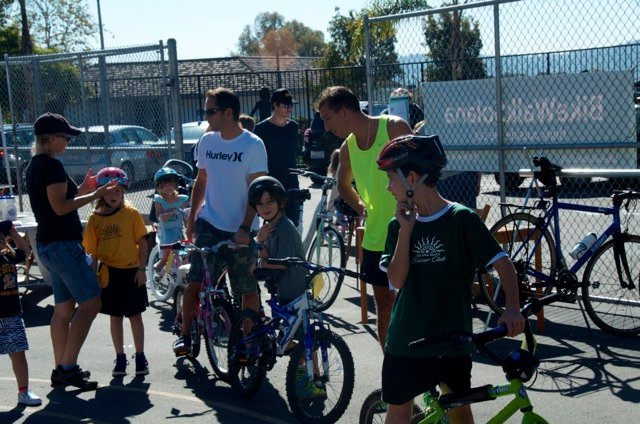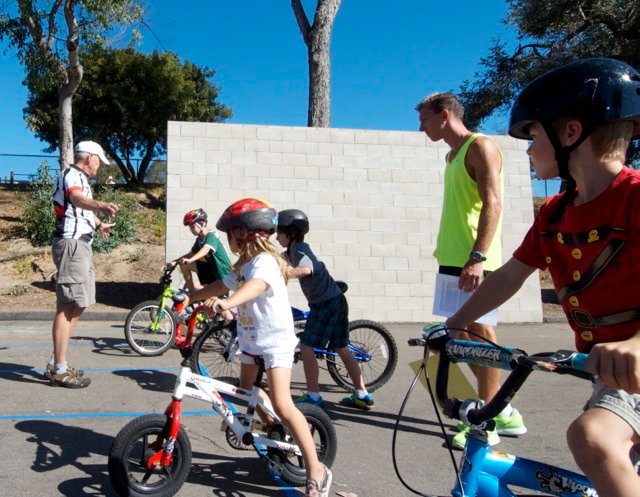 Bike Safety Rodeo - Saturday Nov 9
A Kids' Bike Safety Rodeo event will be held in Solana Beach on Saturday, November 9. The event is co-sponsored by BikeWalkSolana, Del Sol Lions, City of Solana Beach, Revolution Bike Shop and GoodOnYa Bars. Kids and parents are encouraged to bring their bikes and helmets to the Solana Beach Bike Safety Rodeo any time between 10 a.m. and noon at Skyline Elementary School, 606 Lomas Santa Fe Dr., Solana Beach. Families arriving by bike or foot will receive a bonus prize.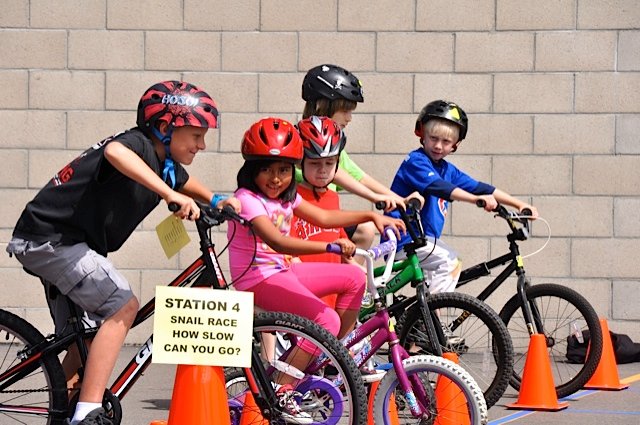 The Solana Beach Bike Safety Rodeo teaches elementary school students and their parents the importance of fun and safe bicycle riding through a series of interactive stations. The stations include a bike safety inspection, helmet fit check, and road skills emphasizing starting, stopping, bike handling, safe riding on streets, and having fun. It will take about 30 minutes to run through this learning experience, led by a League of American Bicyclists League Cycling Instructor (LCI).
Thanks to the Del Sol Lions who have provided funding and volunteers for the rodeo, and to Revolution Bike Shop who will have a mechanic on hand as the children check-in to ensure tires are correctly inflated, and the bikes are adjusted and in good working order. 
Cargo 101 Hauling Stuff by Bicycle October 24
Cargo 101 is an introduction to using a bicycle to carry kids, passengers and stuff. All levels of experience are welcome. See what people in San Diego and other countries are riding to haul. Learn about the different kinds of cargo bicycles as well as racks, baskets and panniers. Ride a cargo bike! Several styles of cargo bicycles will be available for test riding. Join Judi and Laurel for a closer look at joyful and useful pedal power transportation. Light snacks will be provided.


The class will be held locally in Solana Beach at Velo Hangar / Alterna Bike on Valley Ave.
When: Thursday, October 24th- 5:30- 7:30 PM
Where: Velo Hangar / Alterna Bike 637 Valley Avenue #C, Solana Beach, CA 92075
Sharrows In Use
The new green background sharrows recommend to cyclists the safest position for cycling southbound in Solana Beach. In the photo, the cyclists are riding directly over the sharrow and cars behind are changing lanes to pass on the left. Motorists are discovering this is not an inconvenience and the cyclists, due to their lane position and their naturally increased visibility in the lane feel much safer, as indicated by the smiles on their faces.