Solana Beach Joy Ride September 22
The ribbon cutting for the Highway 101 Project completion will take place at Fletcher Cover on Sunday, September 22. At the end of this ceremony, bicycle community leaders will highlight the new sharrows (shared lane markings) and discuss their purpose and how both cyclists will use the new signage, which aids in enforcing long-standing laws regarding bicycle position on the road. This will be followed immediately by a Joy Ride along 101, highlighting the new signage and their use. Join in on this ride and participate in the free raffle drawing enabled by contributions from Revolution Bike Shop, Trek Superstore, Velo Hangar, B&L Bike, and San Diego Electric Bike. Ride the sharrows with smiles and have a chance at winning a prize as well! More details on the event at facebook.com/bikewalksolana.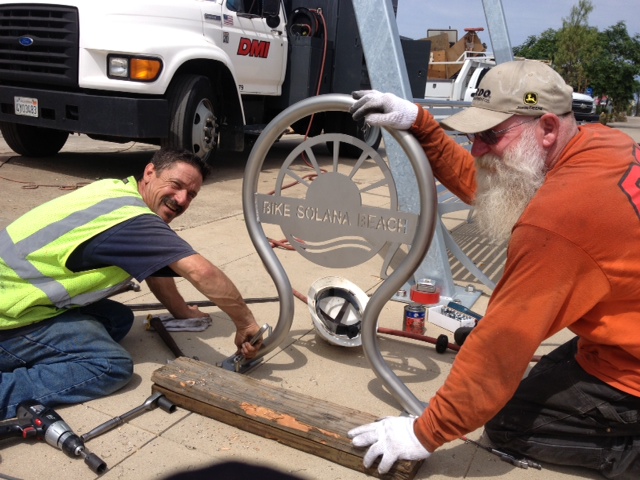 Bike Solana Beach bike racks installation.