Bike Safety Rodeo – Saturday Nov 9
A Kids' Bike Safety Rodeo event will be held in Solana Beach on Saturday, November 9. The event is co-sponsored by BikeWalkSolana, Del Sol Lions, City of Solana Beach, Revolution Bike Shop and GoodOnYa Bars. Kids and parents are encouraged to bring their bikes and helmets to the Solana Beach Bike Safety Rodeo any time between 10 a.m. and noon at Skyline Elementary School, 606 Lomas Santa Fe Dr., Solana Beach. Families arriving by bike or foot will receive a bonus prize.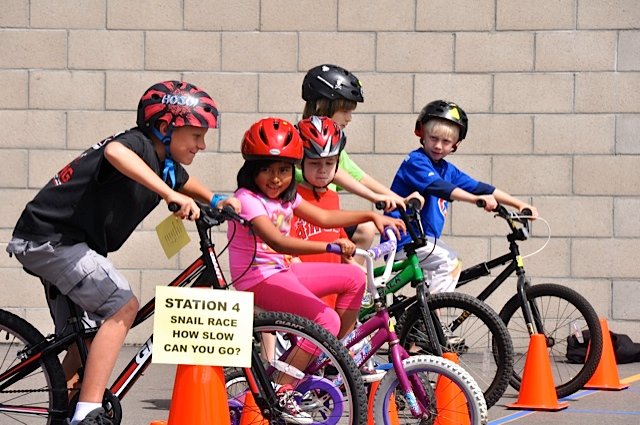 The Solana Beach Bike Safety Rodeo teaches elementary school students and their parents the importance of fun and safe bicycle riding through a series of interactive stations. The stations include a bike safety inspection, helmet fit check, and road skills emphasizing starting, stopping, bike handling, safe riding on streets, and having fun. It will take about 30 minutes to run through this learning experience, led by a League of American Bicyclists League Cycling Instructor (LCI).
Thanks to the Del Sol Lions who have provided funding and volunteers for the rodeo, and to Revolution Bike Shop who will have a mechanic on hand as the children check-in to ensure tires are correctly inflated, and the bikes are adjusted and in good working order.