Children's Bike Safety Skills at Skyline
BikeWalkSolana, in partnership with the City of Solana Beach, the Del Sol Lions Club and Revolution Bikes hosted its spring Children's Bike Safety Class at Skyline Elementary on Wednesday, March 11. John Gadbois of Revolution Bikes inspected bikes for safe operation, helmets were adjusted and checked for fit, and the kids learned about safe bicycing around Solana Beach through a series of interactive stations on their bikes. The stations emphasized proper riding, safety tips for riding on the roadway, and bicycle skills. Each child who successfully navigated the course earned a red flashing taillight and a diploma suitable for framing. The event was covered in this Solana Beach Sun article.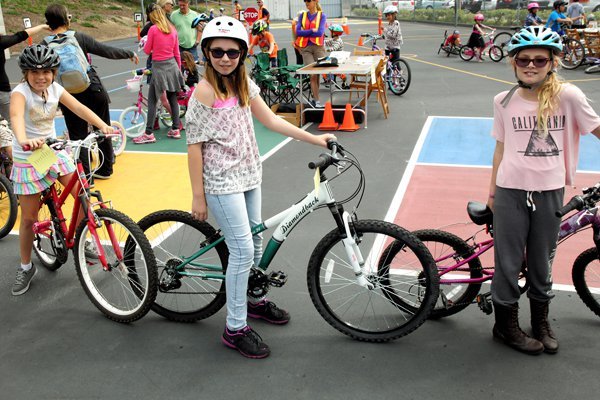 For more photos, visit the BikeWalkSolana Photo Gallery.